Customer reviews and customer satisfaction are some of the main tools to help future customers determine do they wish to do business with your company or will they use your product. Testimonials from your customers can show experience from past and current customers. And also ways on how they use the product, what were the benefits while and after using it.
According to studies, 90% of future customers first check online reviews from previous customers before deciding to do business with your company. When looking at it from a financial perspective, customers are willing to spend 31% more with a company that has positive reviews. All of this is why customer testimonials are one of the most effective ways to gain new customers, and today, online reviews are more trusted than personal recommendations.
A lot of businesses have used this to their advantage by showing on-site reviews. You should be bold with showing the reviews; it is the best way to gain traction. By showing testimonials on your website, you can help build trust since people tend to trust more people with a reputation, influencers, people they can relate to. Also, enabling customer reviews helps you rank higher on search engines.
NPS
Net Promoter Score is one of the most used customer satisfaction metrics being used today. NPS consists of a question that is there to gather the information that has the most likely to give you clear data on the performance of the company, as seen through customer's experience.
The uses of NPS are vast. Using every group of respondents, regardless of are their reviews positive or negative, can help you improve your company, see where it may be lacking and can help you grow. Using MetricsFlare, the simple question of how likely are customers to recommend your business to a friend or a colleague can be embedded into chat, on a ticket, or any other external sources, such as email.
NPS badge
MetricsFlare has understood the need for showing on-site customer reviews and the importance of the Net Promoter Score for a business. We have worked on a new feature that will unite the two. Our new feature will allow you to show your NPS score on your website, in a form of an NPS badge.
NPS badge can be added to your website, next to your on-site customer testimonials, or any other page of the website. It will be completely up to you to decide the positioning of the badge.
Custom badge
When you access your MetricsFlare account, on the Reports/Charts page, next to your NPS score, you will have a Share button.
When clicking on the Share option, you will be able to customize the appearance of your NPS badge.


Customizable features of the badge are color and shape, and as mentioned, the positioning of it on your website.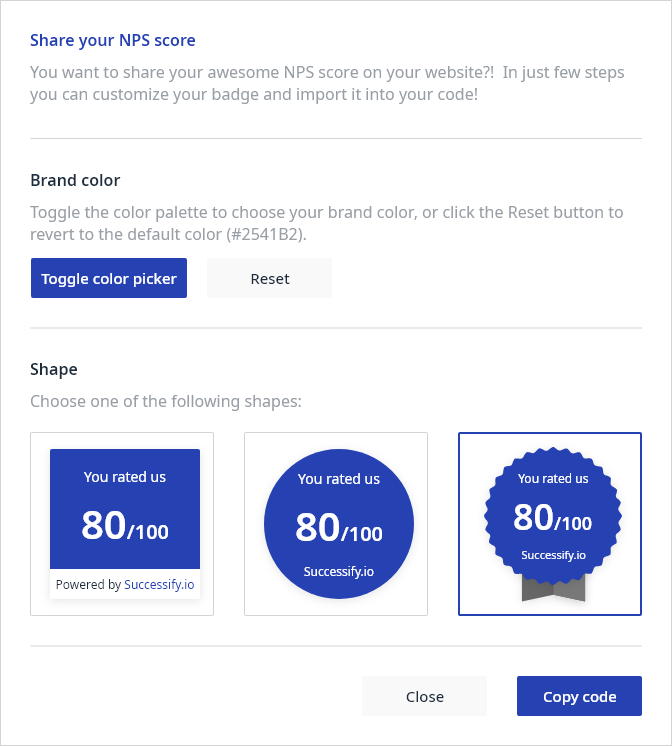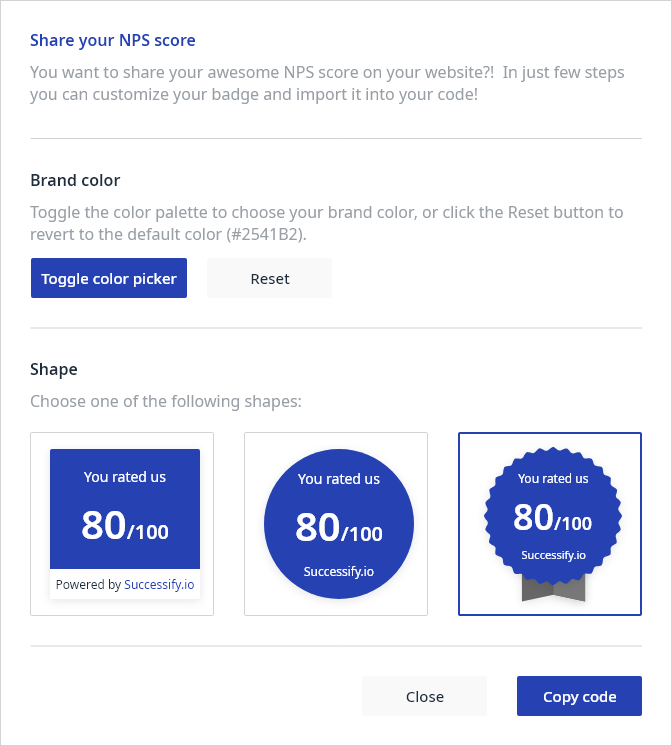 The default color of the badge is blue, but you can choose a background color for the NPS widget so it can match the style of your website design.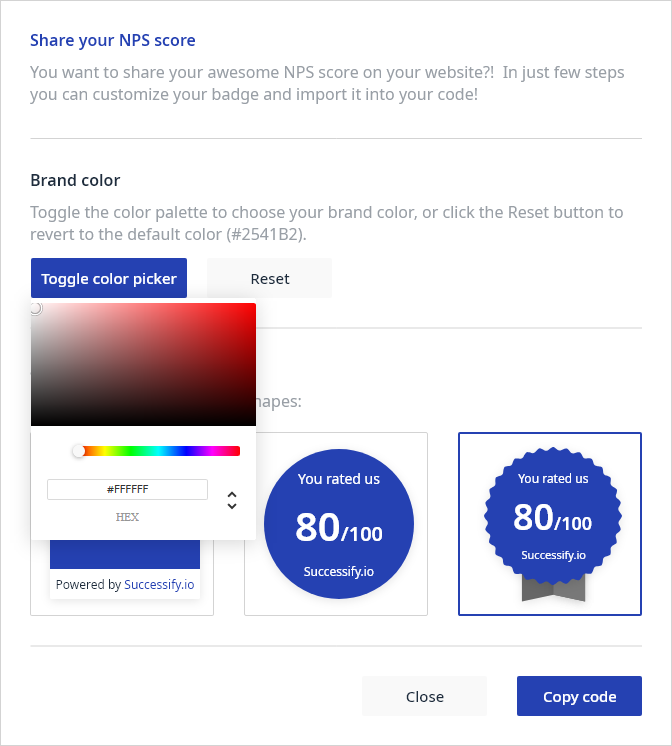 Next is the shape. The default shape of the widget is rectangular. The types of embedded NPS badge you can choose from are a rectangle, circle, and in a form of a true square badge.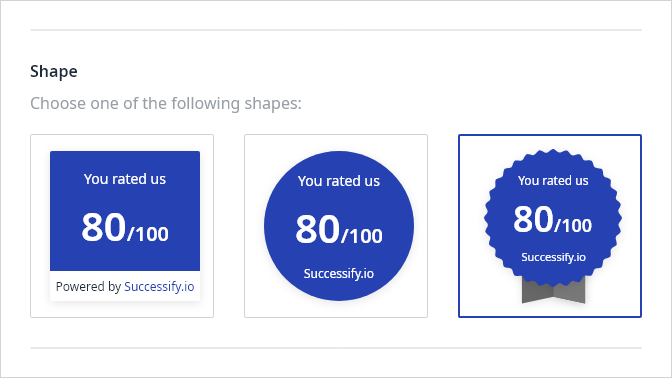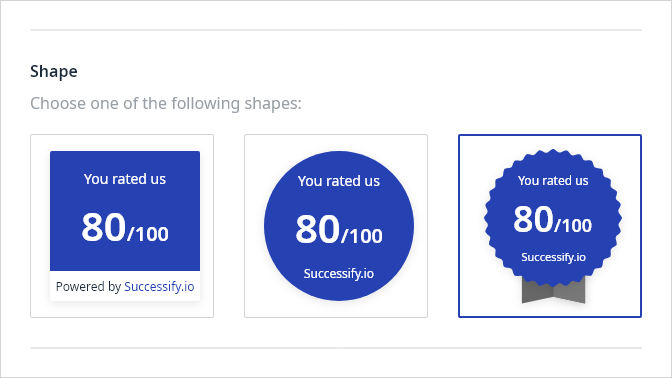 After you customize the color and shape of your widget, you will be provided with your NPS embedded code which you can then embed anywhere on your website. Some examples of where you can put your NPS badge are the main page, right next to the written customer reviews, or on your About Us page.
Replacing the generic 5-star ratings, the NPS badge will be shown in real-time on your website. Meaning that as the overall NPS score changes, your score on the badge will change as well. In that way it providing your current and future customers with a clear overview of how your product or service is received.
Log in to your MetricsFlare account and try out the new feature for yourself!